Orange County's Friendliest Computer Repair ...
Millennium Systems specializes in providing honest, affordable, and reliable service fixing computers, servers, and networks in all of Orange County & Southern California area.
We service customers in Irvine, Newport Beach, Lake Forest, Tustin, Mission Viejo, San Juan Capistrano, Aliso Viejo, Santa Ana, Fountain Valley, Huntington Beach, Anaheim, Orange, Laguna Beach, Corona Del Mar, San Clemente, Dana Point, Ladera Ranch, Coto De Caza, Rancho Santa Margarita, Fullerton, Buena Park, and all cities in between.
Computer Repair, Spyware & Virus Removal, IT Tech, Network Support
Typical Virus/Spyware/Rootkit removal is what we do daily. We'll provide a quote to repair your problem at no charge and back our work with a 100% money back guarantee. You won't find anyone more knowledgeable or more honest in the area.
Over 27 years of experience and 14 Microsoft certifications, working with all operating systems dating back to AT&T DOS 2.0 thru Windows 10/Windows 2019. Schedule an appointment today - we can fix ANYTHING!
Call Toll Free
1-866-639-8645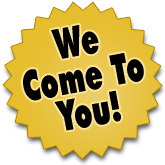 Computers
Networking
Offsite Backup
Mobile Devices
Computer Repair (PC & Mac)
Remove Viruses and Spyware
New Computer Setup
Printer Setup
Drive Cleansing
File Backup Configuration
Router Setup
Network Troubleshooting
Wireless Network Configuration
Connectivity Troubleshooting
VoIP Setup
Network Printing
Secure Data Center Storage
500Mbps Bandwidth
Real-time Offsite Backup
1TB And 500GB Plans
No Setup Fees
Customer-customizable Software
iPhone, Android, iPad, and Windows
New Tablet and Phone Setup
Email Setup
Configure Bluetooth
Internet Configuration